Shahana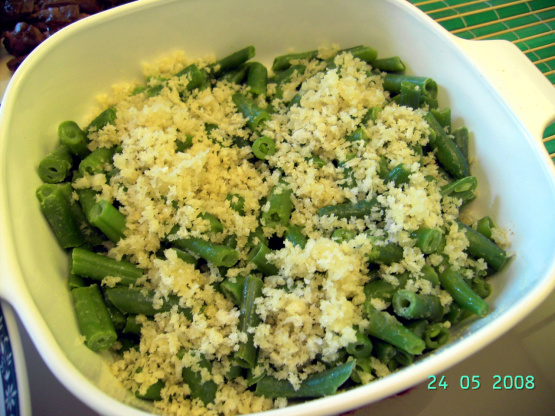 Use fresh or frozen green beans.
Pretty good - I used extra parmesan instead of bread crumbs, and used a 1lb can of beans. We had it for a light supper, but should probably be a side dish.
Cut beans into 1 inch pieces and cook in boiling water; drain and cool.
Toss beans, oil, vinegar, onion, salt, garlic and pepper; pour into ungreased casserole.
Mix bread crumbs, cheese and margarine; sprinkle over beans; sprinkle with paprika.
Cook uncovered in 350F oven until heated through, about 15 - 20 minutes.