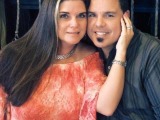 This recipe comes from Taste of Home magazine. It is simple and tasty!
Directions
In a saucepan, bring beans and water to a boil; reduce heat to medium.
Cover and cook for 10-15 minutes or until the beans are crisp-tender; drain and set aside.
In a large skillet, cook almonds in butter over low heat.
Stir in lemon juice and seasoned salt if desired.
Add beans and heat through.
Most Helpful
Love these! Used whole frozen organic green beans from Costco with wonderful results, also made prep even easier. Easy enough for everyday, but would be wonderful for the holidays, too. Thanks for sharing the recipe!

February 1, 2008: I love these!!! I will use a little less butter next time, probably just 1 tablespoon because I think it will still be just as fabulous with 1 tablespoon!! Update: Thanksgiving, 2008; made these with a little less butter and they were phenomenal!! Served with my Thanksgiving meal and were loved by all, thanks!!!

A nice way to prepare green beans. I made no changes to the recipe. I served them as a side dish with baked haddock and they really livened up the meal. My whole family liked them - Thank you.