Prep 30 mins
Cook 15 mins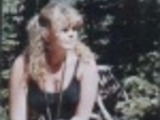 A nice mixture of nuts and green beans to dress up any meal.
1 lb green beans or 2 (9 ounce) packages frozen French-cut green beans
2 tablespoons slivered almonds
1 teaspoon lemon juice
Directions
Slice fresh beans French style and cook, covered in a small amount of boiling salted water until crisp-tender.
(Or cook frozen beans according to package directions).
Drain.
Cook almonds in butter over low heat, stirring occasionally, until golden.
Remove from heat and add juice.
Pour over beans.
Most Helpful
Yum! I cut the beans into 1 inch pieces and cooked them for 10 minutes. After roasting the almonds in the butter, I added the cooked beans to the same pot and mixed it all together, so the beans borrowed some of the buttery flavour too!
Delicious way to fix green beans! I sliced the beans lengthwise in half and par boiled them for 5 minutes. When I sauted the almomds I let the butter get a little brown then put the drained beans in the pan and mixed it all together. Great flavor!! Thanks, Karen for a great new side dish!!

Delicious, nothing like dressing green beans up with nuts. =)