Becky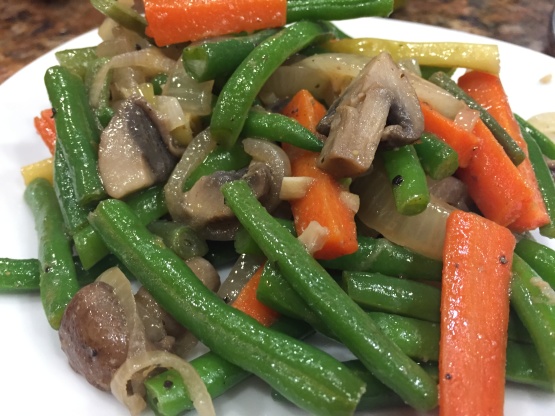 This is a great sidedish recipe including green beans, carrots, and mushrooms.

Instead of steaming them, I sauteed the carrots and beans in Marsala. Followed the directions otherwise. Next time I will add some slivered almonds for crunch.
Steam or cook carrots and green beans in boiling water.
Cook until tender, but still firm.
Melt butter over medium heat.
Saute onions and mushrooms until almost tender.
Reduce heat, cover, and simmer for 3 minutes.
Stir in green beans, carrots, seasoned salt, garlic, and white pepper.
Cover and cook five minutes on low heat.