Green Bean and Parmesan Soup
Lainey39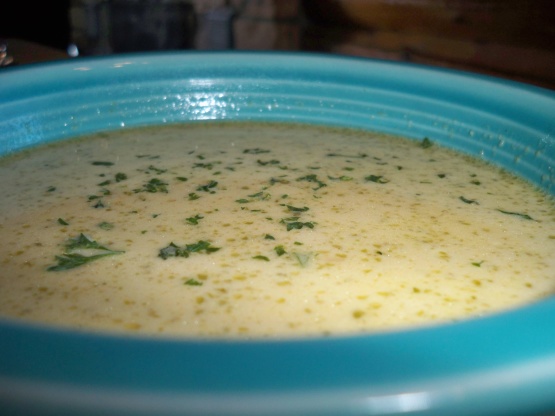 Great flavor combination and very easy to throw together.
Melt butter in a medium saucepan and add the green beans and garlic cooking for 2-3 minutes over medium heat,stirring frequently.
Stir in the stock and season with salt and pepper;bring to a boil.
Lower heat and simmer,uncovered,for 10-15 minutes until beans are tender.
Pour soup into a food processor and process until smooth.
Return to pan and reheat slowly.
Stir in Parmesan cheese and cream and sprinkle with parsley.