Nif_H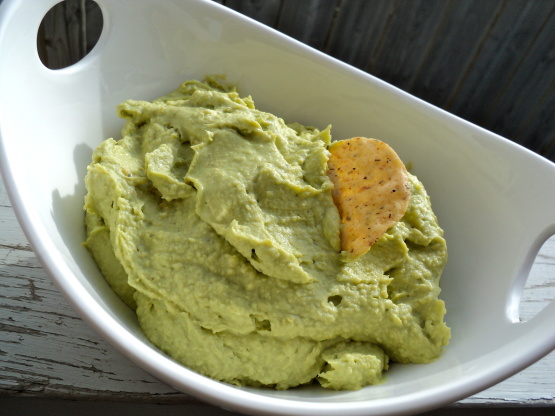 This is a delicious and unusual hummus recipe that comes courtesy of Linda McCartney (with a few changes). She notes that adding a few chopped fresh spinach leaves will enhance the green color.

Top Review by Nif_H
This is one of the best dips I have ever had. Seriously! I am a huge fan of guacamole and hummus and this was a perfect blend of both. I used 2 small avocados and the juice of 1 whole small lemon. Absolutely delicious! I am taking this to a Thanksgiving dinner tonight for an appetizer, if I don't decide to keep it for myself! I am serving this with whole wheat tortilla chips. Made for my adopted chef for PAC 2011. Thanks flower7! :)
Place all ingredients in a food processor and puree until well mixed and smooth.
Season to taste with salt and pepper, adding more lemon juice if necessary.
Transfer to a storage container, cover, and chill in the refrigerator until ready to serve.