Greektalian Cheese Burgers
WiGal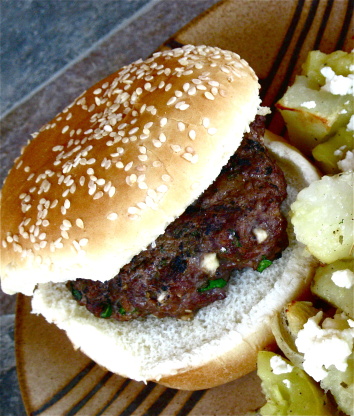 The feta was oozing out and the veggies soo good. I love this burger. The flavors are wonderful and before you know it...its all gone!
Mix all ingredients in a large bowl.
Form into 8 patties.
Fire up the BBQ and cook away! If you dont want to bbq them, you can bake at 350F for 30 minutes or Fry in a frying pan on meduim high for 7 minutes on each side.
Add favorite BBQ sauce and top with baby spinach, pickle, tomatoe and cheese!