Greek Yogurt With a Honey/Fig/Date Swirl
Chilicat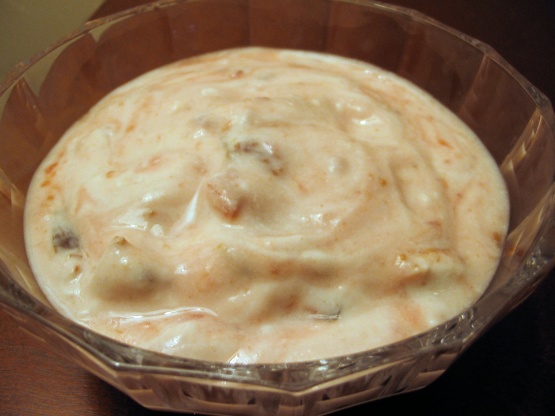 Greek yogurt is thicker and less sour than plain yogurt. If you can't find Greek yogurt, drain regular yogurt, refrigerated, overnight through cheesecloth. This is divine. Posted for Zaar World Tour II '06

This was superb! I bought fresh figs just so I could try this recipe, and I'm so glad I did! It makes a very pretty pinkish sauce that goes perfectly with the yogurt. Greek yogurt is a MUST... I don't think anything else would taste as good. This is a wonderfully cool and light dessert that's perfect on a hot summer night!
Toast the nuts in a saute pan over medium heat until they become fragrant.
Put the nuts onto a plate and set aside; when cool enough to handle, chop them roughly.
In a small saucepan over medium heat, add the figs, dates, honey, water, lemon juice, and cinnamon stick.
Cook for about 10 minutes until fruit is soft.
Set aside and let it cool slightly; remove the cinnamon stick.
Place the yogurt in a big bowl.
Spoon the warm fruit onto the yogurt and gently swirl the fruit through the yogurt.
Sprinkle on the nuts and garnish with mint leaves.
Serve immediately.