UmmBinat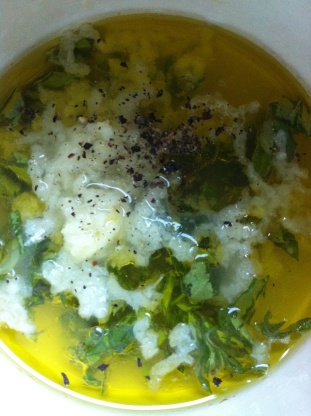 Source: Better Homes and Gardens New Cook Book. Don't be afraid of the anchovy paste. It gives this dressing a wonderful zing.

As recomended I used this on recipe#424059. I didn't have anchovy paste so I added sea salt to taste, used fresh organic marjoram in place of oregano, organic olive oil, freshly squeezed organic lemon juice, organic garlic cloves, and freshly ground black pepper, to taste.
Whisk together all ingredients or place all ingredients in a screw-top jar and shake until combined.