Dotty2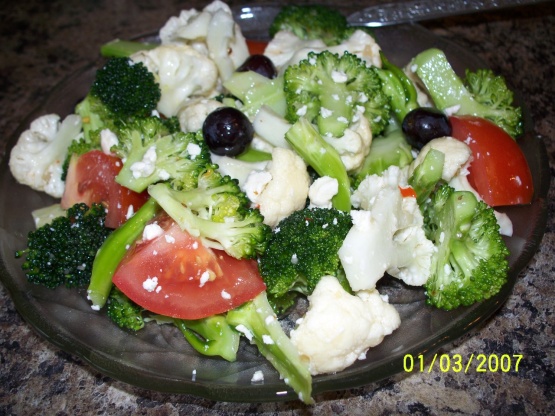 A great make ahead salad with a bit of zest. Add a touch of elegance to any meal . A great potluck dish. It's a snap to prepare and simply sensational . Adjustments of vegetables can be made to suit personal taste. Regular Italian dressing can be used in place of the zesty Italian.
In a large bowl, combine all ingredients except dressing.
Add enough dressing to coat.
Toss and refrigerate overnight.