This is from America's Best Recipes 1996. It is a really good tuna/pasta recipe. I use Kalamata olives and delete the oregano, but I will post it as printed in the book. Chill time is bake time
Directions
Cook orzo in 4-6 cups boiling water for 9 minutes.
Drain well, rinse and drain again.
In a large bowl combine orzo, tuna, tomato, feta cheese and sliced olives.
Mix vinegar, oil, garlic, basil and oregano until well blended, I use my blender.
Pour dressing mixture over tuna mixture and toss gently.
Serve on lettuce leaves if desired.
Reviews
Most Helpful
A really simple, delicious salad that can be made with items I usually have on hand. I didn't have orzo so I substituted farfelline, another small pasta. I also added some diced cucumber. One thing I did differently is using 1/2 cup olive oil and 3 tbsp. red wine vinegar. I like a vinaigrette that coats everything evenly and I don't like a strong vinegar taste. Otherwise, I followed the recipe as written. This is something that my husband and I will definitely enjoy again!

I used dried oregano (but from Greece LOL) and fresh basil and kalamata olives. This is delicous over greens--a very nice meal with a glass of wine and some good bread.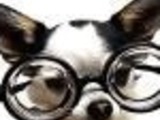 Oh yes, Greek food rules! Oh, one minor change-fresh basil for dried. I used pitted Kalamata olives, too!~ Thanks for posting! cg ;)