Nif_H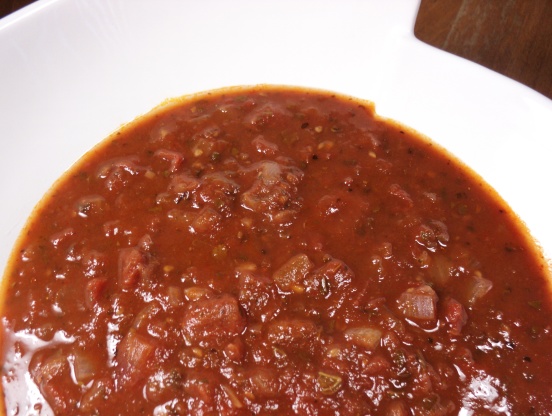 From THE FRUGAL GOURMET by Jeff Smith. Posted for ZWT6.

I ended up blending this and using it for pizza sauce. I enjoyed it but my BF found it too sweet which was strange since there is no sugar - perhaps all the wine? I agree that it could use a little kick from some pepper flakes next time! Wonderfully easy and rich though.
Heat a large non-stick frying pan and add the olive oil.
Sauté the onion and garlic until clear.
Add the tomatoes, parsley and oregano.
Simmer, covered, until the tomatoes are very tender, about 25 minutes.
Add the remaining ingredients and cook an additional 20 minutes.
The sauce will keep in the refrigerator for several days.