Prep 15 mins
Cook 15 mins
This recipe came from Cooking Light and it is supposedly voted one of their 10 best recipes of all time. Serve with Orzo.
Directions
Preheat oven to 400 degrees.
Heat oil in a large dutch oven over medium heat.
Add garlic; saute' 30 seconds.
Add tomatoes and 1/4 cup parsley.
Reduce heat; simmer 10 minutes.
Add shrimp; cook 5 minutes.
Pour into a 13X9 baking dish; sprinkle with cheese.
Bake at 400 degrees for 10 minutes.
Sprinkle with 1/4 cup parsley, lemon juice and pepper.
Reviews
Most Helpful
Even though this contains several of my favorite ingredients (shrimp! feta! tomatoes! garlic!) and it is a Cooking Light recipe, which are always good, I was still surprised at just how wonderful this was. Instead of the orzo, I made french bread to go with this. The only thing I did differently was add in a splash of Sauvignon Blanc before baking (which incidentally is a perfect wine pairing for this dish!). Thank you!

Really delicious--and so simple. Other than the fact that I used diced tomatoes instead of whole, I followed the recipe--and what a good result! The shrimp were perfect and the sauce just right. And. an additional benefit--the original made more than enough so there were leftovers--which, when warmed up, remained delicious--the shrimp did not become rubbery or dry, but instead were almost every bit as good as the first time.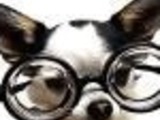 This is so quick and easy and the flavour is divine. The only change I made is to add 4 basil leaves, chopped, to the parsley before adding to the tomatoes. I used fresh Greek feta as well. This dish would be very nice served in individual ramekins - that way each person could use some crusty bread to soak up the juices. Excellent. I will be making this again!