Greek Style Pork Pita Wraps
This recipe is so simple to make, and tastes so good. A nice change of pace, and the pork with the sauce are so light tasting. Prep time includes marinating time.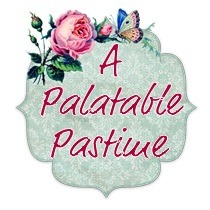 What a great recipe! This has a wonderful flavor from the seasonings. I ended up cutting my meat into souvlaki-style chunks rather than slicing to go into the pitas. The yogurt sauce for this is nicely seasoned and creamy with just the right kind of flavoring to go with this meal. A definite winner! Thanks!
In a large zip top bag, combine lemon juice, oil, mustard, 1 1/4 tsp of the garlic, and the oregano.
Add the pork loin, seal the bag, and turn to coat.
Refrigerate for at least 2 hours.
In a bowl, combine the cucumber, yogurt, salt, dill, and remaining garlic.
Cover and chill till serving time.
Heat oven to 400°.
Place pork in pan lined with foil, or sprayed with non stick spray.
SAVE MARINADE.
Bake for 10 minutes, then brush with remaining marinade.
Bake for 15 minutes more, then check temperature with meat thermometer.
Temp should be 160° (slightly pink).
Bake longer if necessary.
This is how I serve the meat in the pitas: split the pita so you have 2 rounds.
Place some sliced pork in the center, top with yogurt sauce and green onions, and roll up.
Or if you prefer, you can slice off the top of the pita, and put meat and sauce in to make a pocket.