Greek Style Orzo Salad With Balsamic Vinaigrette
PanNan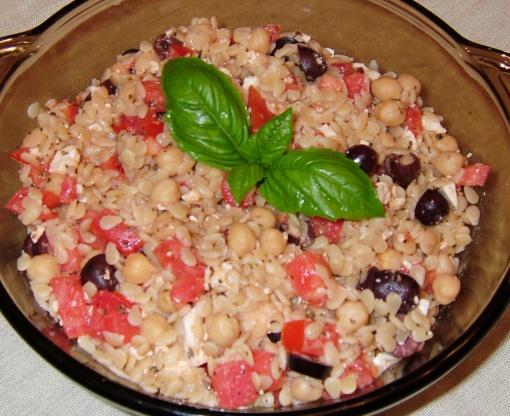 This is a variation of a recipe I came up with years ago. Because the ingredients are combined while the pasta is still warm, the dressing really soaks in and some of the cheese melts, leaving a creamy texture. I usually have a little bit of the dressing left over, which I save for spinach salad later. Hope you enjoy!

This is an outstanding salad, my entire family loves it. After trying it as written several times, and after reading several of the other reviews, I backed off the balsamic to 2T and the dijon to 1T and find the flavors blend perfectly for us. Balsamic vinegar can be a little overwhelming, and I find dijon mustard can be too salty unless used in moderation. The orzo has a nice texture too, never had it before. Great recipe!
Combine vinaigrette ingredients in a small bowl and whisk to combine. Set aside.
Cook orzo according to package directions. Drain and transfer to a medium-size bowl.
While pasta is still hot, stir in the rest of salad ingredients and dressing to taste.
Salad is good immediately while still warm, or also chilled or at room temperature.