Greek Stuffed Portabella Mushrooms
Prep 15 mins
Cook 15 mins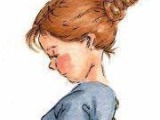 I was searching for a good stuffed mushroom recipe that we could have for a main meal. I couldn't find one that really tickled my tastebuds so I made this one up and I was really pleased with the results. They were delicious!
Directions
Wipe the mushrooms and place, gill side up, in a greased baking dish.
Place in a preheated 220*C oven for about 8 minutes.
Heat the olive oil in a frying pan and saute the onions until soft. Stir in the sundried tomatoes, olives, and chopped spinach. Cook for a few minutes, then add the chopped plum tomatoes and the crushed croutons. Take off the heat and let sit for a few minutes. Crumble in two thirds of the feta cheese.
Take mushrooms out of oven. Spoon the topping evenly over each mushroom. Crumble the remaining feta cheese over top.
Return to oven and bake until bubbly and feta on top is slightly browned.
Serves 3 as a main course or 6 as a starter, depending on how big your mushrooms are.
Most Helpful
We thought these were delicious. We used fresh spinach and sliced kalamata olives and added two cloves chopped fresh garlic, otherwise made it exactly as written. Will definitely make this again and again. Thanks for posting.
We tried this recipe when a craving for stuffed portabellas took over our dinner plans. Even with a few substitutions, like fresh baby spinach and green olives instead of black, the flavors were great! Definitely saving this recipe...

I did these a tad bit differently but they turned out great! I used fresh spinach and left out the fresh tomato. An excellent choice for a vegetarian meal that comes together quickly!