Greek Spice Rub or Salad Dressing
Elmotoo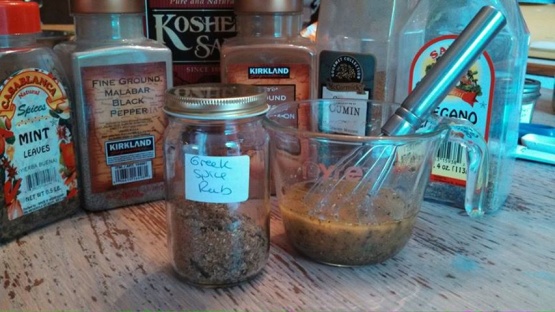 For chicken and pork. Add olive oil and fresh lemon for a good dressing.
Mix. Store in airtight container.
To use: put desired meat into a freezer bag. Add generous amount (like 1-2 tablespoons per chicken breast). Rub into meat well. You can then freeze and take out when desired.