Bergy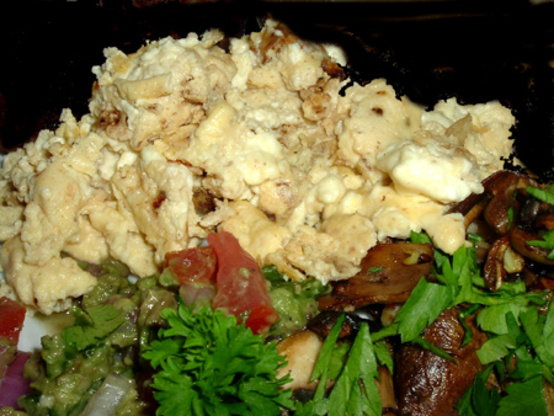 "This classic Greek favorite adds a little zest to the standard breakfast. Not much salt is needed; feta is very salty."
I love feta, so I love these eggs, too!
Heat butteror margarine in a skillet over medium-high heat.
Beat eggs, then pour into pan.
Add feta cheese, and cook, stirring occasionally to scramble.
Season with salt and pepper.