I Love greek food, especially greek salad. I admit I put beets on my wrap, but they are optional. This is a great summer meal. Try adding some leftover chicken.
Directions
Spread tortillas with hummus.
Toss remaining ingredients in medium bowl.
Spoon lettuce mixture onto tortillas; wrap.
YUM!
This is even better with Najwa's Arabian Pita bread recipe!#17977 Thanks Najwa for making my favorite sandwich even better!
Edited 9/7/05:.
Most Helpful
Wonderful wrap and so easy to put together. I love Greek salads so I knew this combination would be a winner on a wrap. Thank you!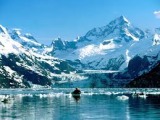 This was really good! I love hummus! For me, this is more like 8 servings, but I'm not a big eater LOL. I used garlic hummus, about 1/2 cup lettuce, used a low fat parmesan garlic ranch dressing & didn't use any tomato. Used red onions for a wonderful crunc & low fat feta cheese. Wonderful, fast & easy!! Thanks for giving me another way to enjoy hummus.

This is fast and good. Used a prepared hummus that contained spinach and artichokes and the olives were a marinated mixture of several types of olives - also, used some chopped beets as noted by submitter and added some chopped red onion since I wasn't going anywhere else that day :). I would imagine that this would be very good wrapped in any flavor of lavash bread or thin pitas as well as on tortillas. Thanks, Cookiegirlandi!