Greek Salad With Shaved Fennel
Cook4_6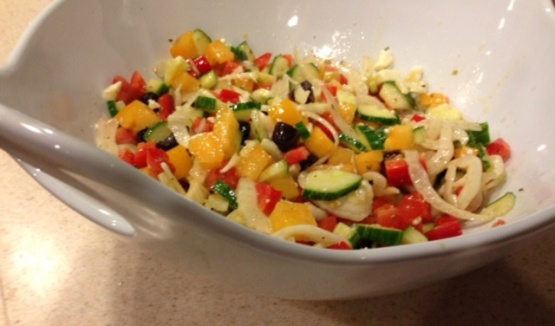 From Christine Cushing. This is one of her family favourites. The fennel adds a nice crisp texture to the salad.
Whisk together lemon juice and apple cider vinegar. Drizzle in the olive oil, stirring until blended. Season the dressing with salt & pepper and oregano. Add pinch of cayenne if desired.
In a large bowl, combine the onions, cucumbers, red pepper, tomatoes, fennel and olives. (Fennel can be sliced thin using a mandolin) Toss with the dressing.