gailanng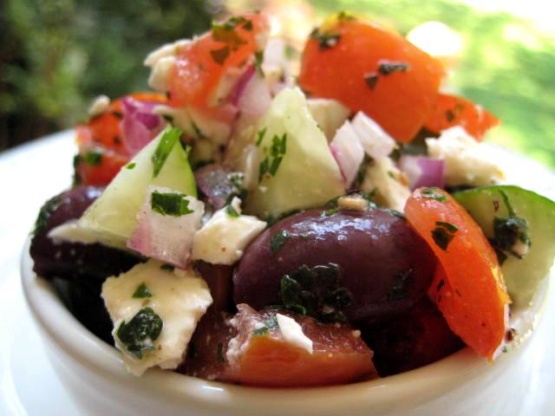 Looking to fill out my Greek cookbook a little more.
Toss first 5 ingredients in a large bowl and set aside.
Whisk together olive oil, lemon juice and oregano.
Cover and chill vegetables and dressing separately.
Just before serving, drain vegetable mixture and return to bowl.
Crumble feta cheese and add to vegetables in bowl.
Add dressing, salt and pepper, and mix gently.
Serve immediately.