twissis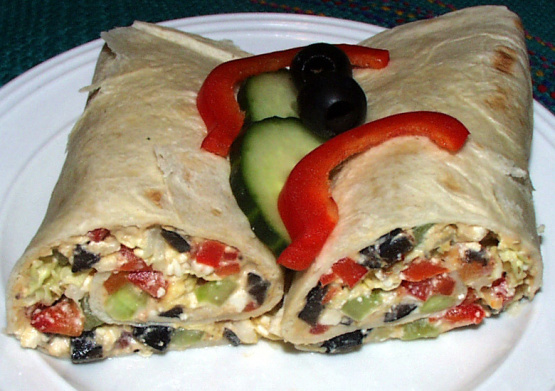 Perfect for a picnic or brown bag lunch. La Tortilla makes a rosemary tortilla that is to die for with this recipe. You can use any flavor that you find or just plain.
Mix first 6 ingredients together.
Spread 1 T pesto on 1 tortilla, repeat with 2nd tortilla.
Divide greek salad among tortillas and roll-up.
Slice in half and enjoy.