3 Reviews
This was delicious! I agree with another reviewer who thought it was time-consuming. I bought bagged spinach, but all the steps still took a lot of time. To simplify one step, I used a tablespoon of tomato paste instead of boiling down puree. The amount of spinach in the recipe might be wrong. I used somewhat less than a pound, and when it was chopped and pressed into a cup, it was 4 cups. So I did not use the remainder of the spinach I had bought!

This took a long time to prepared (wash and trim spinach) before shredding. The end result was a nice tasting rice dish but I make a lot of tasty rice dishes in much less time.

This was great--but then it contains all things I love, so it would be hard not to like it. The cooking method, however, makes it special. The rice is perfect, no clumps, beautifully distributed. I had thought I would want to add additional seasoning (garlic, cumin) but, Evelyn, I'm so glad I trusted your recipe--Thanks for a geat dish.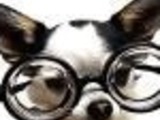 Greek Rice with Spinach, Feta and Black Olives