Bev I Am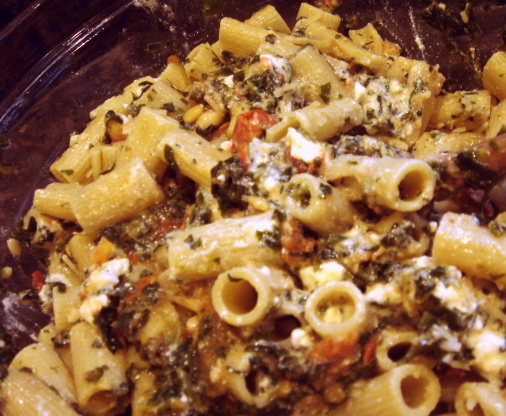 If you want a meatless "Prince Spaghetti" night, try this one! It'll be a regular in your family!
Simple and tasteful. The majority of time is taken by cutting vegetables. I have left out peanuts, exchanged feta for mozarella because I couldnt get any and added some lemon. For lactose intolerant I would suggest changing cotton cheese for flour.
Start cooking pasta in large pot of boiling water.
In skillet, add 3 tsp olive oil and cook garlic slightly.
Add pine nuts and cook 2 minutes.
Stir in spinach and tomatoes and cook 3 minutes.
In a bowl combine cheeses, add oregano, salt, and pepper.
When pasta is cooked, add ½ to large bowl and drizzle with 1 tsp olive oil.
Add remaining pasta and drizzle with 1 tsp olive oil.
Toss well.
Add spinach mixture to pasta and toss.
Add cheese mixture and toss.
Top with parmesan cheese to taste.