flower7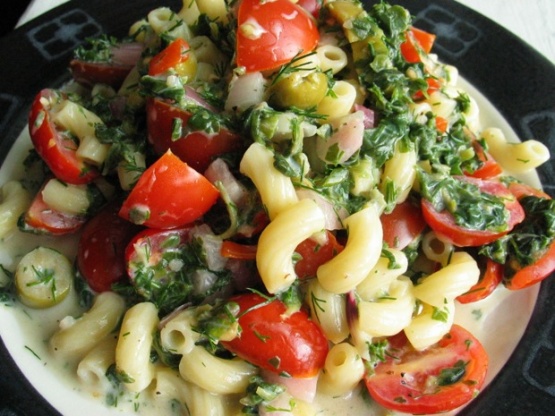 This is a wonderful mediterranian pasta salad. It is very tasty and also very healthy, too, cause it uses no cream or mayonnaise. You can make it even healthier by using whole wheat pasta instead of regular. This is great served with some oven-warm bread or just eaten plain.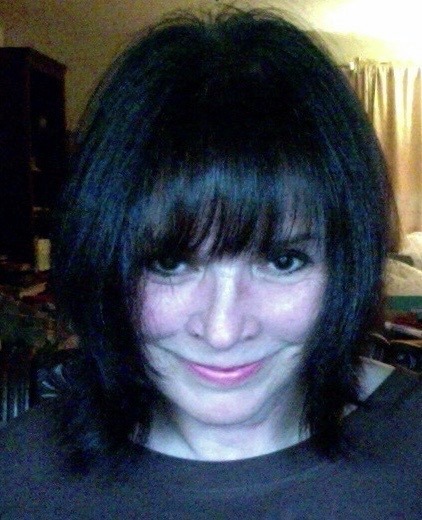 This was a nice twist on the typical Greek pasta salads, which I am really fond of. I doubled the ingredients and made exactly as posted, using kefir (which I always have on hand), except I used halved grape tomatoes and kalamata olives. I found that when the hot ingredients were added to the dressing, it really thinned out the dressing and made it kind of soupy. I ended up adding about 1/2 cup of feta cheese, which added nice flavor and substance. I had tasted the dressing prior to adding the hot ingredients and found it very bright and flavorful. I really liked the addition of the spinach, and will make this again.
Cook pasta according to package instructions until al dente (firm to the bite). In the last five minutes of cooking add spinach.
For the sauce combine kefir, oil, garlic, dill and lemon juice in a bowl. Season with salt and pepper to taste.
In a big bowl combine sauce, drained pasta and spinach, tomatoes, olives and onion.
Season again to taste.
Let cool and serve or eat warm. Enjoy!