flower7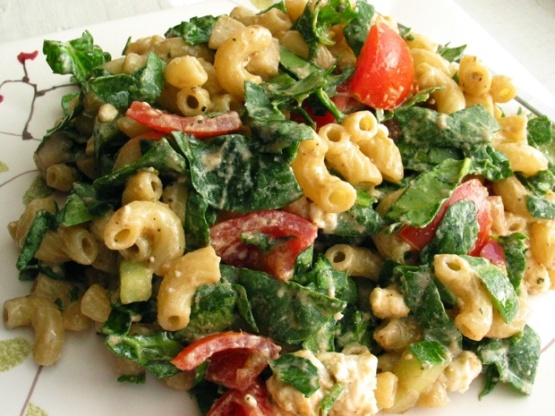 This salad actually improves in flavor over time, so you can make it in advance and keep it refrigerated until you are ready to serve it. Serve the salad at room temperature or slightly chilled. I use prewashed baby spinach in the bag from the grocery store because I am lazy.

This was very nice! I cut it down to two servings but used a little extra feta and tomatoes. I thought the feta would provide enough salt but I ended up adding a little salt after tasting. I used balsamic and my red onion was diced not sliced. Thanks for sharing!
Cook the pasta until al dente.
In a small bowl, mix the broth, oil, vinegar, garlic, basil, and oregano.
Drain pasta and place in a large bowl.
Add broth mixture, feta, spinach, cucumber, and onions, toss well.
Season with pepper and salt.
Add the tomatoes and toss gently.