Prep 20 mins
Cook 10 mins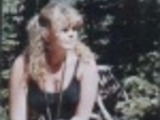 Pretty, colorful and delicious pasta salad.
Directions
Combine cooked pasta, chicken, tomatoes, cucumber and onion in a large bowl.
In a seperate bowl, stir together lemon juice and salt until the salt dissolves.
Add olive oil and oregano, mixing well.
Pour over pasta mixture.
Stir to blend.
Add feta cheese and olives.
Toss to mix.
Cover and chill for 2 hours before serving.
Most Helpful
What a wonderful, tasty, robust salad. All the flavors screamed Greek, and it was so good! I especiallly liked the feta cheese, which I love, and the olives. Easy to make and serve. Double this for a larger group, or cut down for a smaller group. Thanks Karen for posting, I will be using this one all summer.

Colorful, delicious and very easy to prepare. The pasta salad tastes wonderful with or without the chicken. I brought the leftover to work and several people asked for the recipe. Thanks for posting.

I made this for a Cub Scout Pot Luck. (I get so tired of mac and cheese with little weenies) I really wanted to make something for the adults in the crowd. It worked! I double this recipe, but used only half the salt required. It was wonderful. I love Kalamata olives and feta cheese, great combination. Unfortunatly there wasn't anything left to bring home. I will certainly be making this one for myself soon.