Greek Orzo Artichoke Salad
ChefLee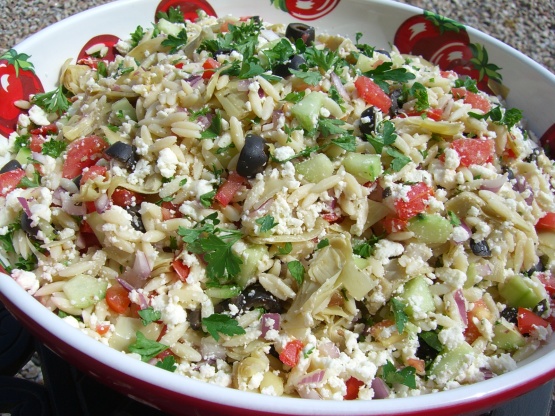 Received this gem in an email! This will serve well at summer potlucks (with much coming from the garden!) as a side for lovely things off the grill - bluefish, shrimp, maybe even flounder!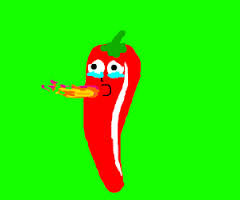 Wonderful!!! delicious!!!! I made this to serve with gyros and it turned out great!!! I love all of these flavors melded together and orzo pasta is my favorite!! I used 2 (2oz) cans of black olives and my favorite marinated artichokes, Cara Mia brand. Loved saving the marinade for the artichokes because it's so flavorful, I always hate to waste it!!!This makes a big huge salad too so you could take it to a potluck. This is a really super salad, will definitely make again!!!
Bring a large pot of lightly salted water to a boil. Add pasta and cook for 8 to 10 minutes or until al dente; drain.
Drain artichoke hearts, reserving liquid.
In large bowl combine pasta, artichoke hearts, garlic, tomato, cucumber, onion, feta, olives, parsley, lemon juice, oregano and lemon pepper. Toss and chill for 1 hour in refrigerator.
Just before serving, drizzle reserved artichoke marinade over salad.