Greek Oregano and Lemon (Abm)
loof751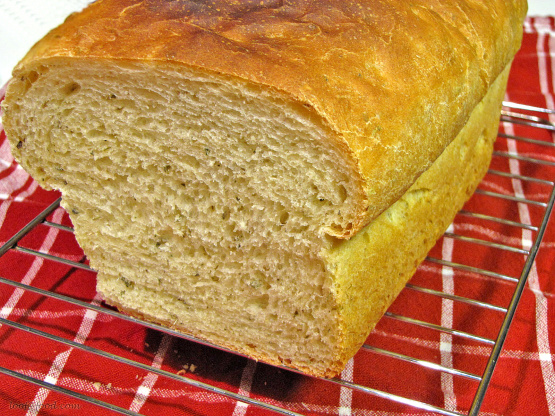 Based on a recipe from Madge Rosenberg's book, The Best Bread Machine Cookbook Ever – Ethnic Breads. She says in its introduction, "You can smell lemons and oregano at sea as you come near the Greek islands that are not too stony to support growth. Oregano will grow between the cracks in rocks. This bread is comfortable with broiled or sauced fish. Toast, rub with garlic, and float in chicken or egg-lemon soup." Measurements are for the large 1 ½ pound loaf; measurements for the small (1 pound) loaf are in parentheses.

This is a lovely and flavorful bread! Like another reviewer I added the lemon juice to the dough instead of brushing it on top. I made the dough with a stand mixer and baked in the oven after 2 rises (one in the bowl and one in the loaf pan). This bread also has a delightful soft texture and smelled so good while baking. Thanks for sharing the recipe! Made for ZWT9, The Apron String Travelers
Add first nine ingredients to bread machine in the order recommended by its manufacturer.
Process on the basic bread cycle.
When the bread cycle completes, brush the lemon juice on top of the bread while it's still in the machine.