Chef Dee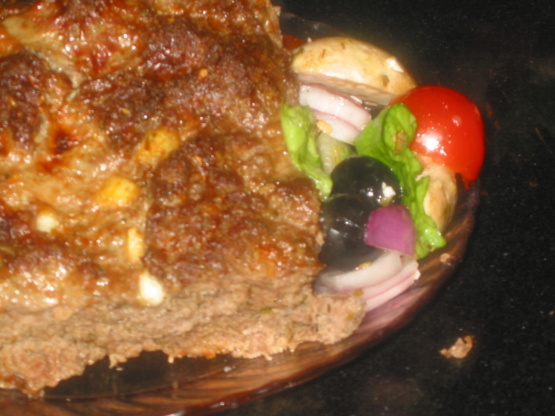 Oregano, garlic and feta cheese brings a ho-hum dish to new heights. Serve with Lemon Potatoes and Greek Salad.

Perfect - except I added black olives to make it REALLY Greek.
In a large bowl, stir the spices and crushed crackers into the ground beef.
Stir the eggs into the milk, stir into meat mixture.
Mix in the feta cheese and press into a 9x13 pan.
Cover loosely with foil.
Bake for 30 minutes,at 350, drain.
Resume baking without foil for 15 minutes or until done.