Greek Marinade for Chicken
-Sylvie-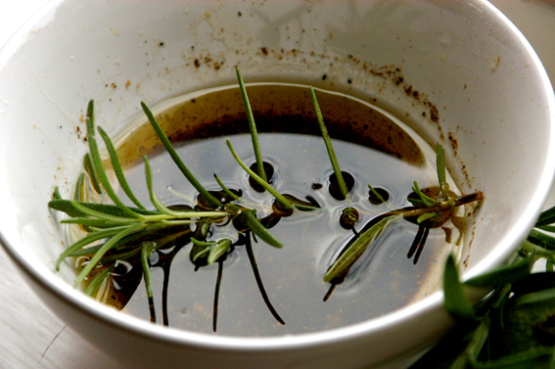 This marinade gives a wonderful flavor to chicken. There is enought marinade for 10 Breasts, or 10 legs with thighs or 20 thighs or 20 drumsticks Bake the chicken in your usual manner

The rosemary in this marinade is perfect...not over powering. I used 4 cloves of our garlic and made a low sodium soy sauce and whipped it up with the stick blender. I used 3 legs/thighs and baked them for 45 minutes. The flavour was absolutely lovely. I still have lots for another dinner. I will be trying this marinade with boneless, skinless breasts next time. Thank you Bergy for sharing.
Place all the ingredients in a blender or food processor, blend well.
Pour over chicken and marinate for at least 4 hours or overnight.