Greek Layered Dip With Pita Crisps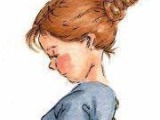 This is a delicious dip with a lovely flavour and presentation. You may add chopped peeled cucumber if you wish. If you are taking this to a party, layer the ingredients on a decorative plastic plate or tray from a party store - no risk of breaking your favorite serving plate! Prep time does not reflect the overnight time needed to make the yoghurt cheese so plan ahead!
Directions
The day before you want to serve the dip, take your yoghurt and put it into a mesh strainer you have lined with 3 or 4 coffee filters. (you may also line it with damp cheese cloth) Set the strainer in the sink and allow it to drain overnight. The whey will drip out of the yogurt, leaving a smooth, creamy cheese similar in texture to cream cheese or neufchatel. Stir in the red onion and minced chives and set aside.(Alternatively you can use 1 8-oz container of chives and onion cream cheese spread).
Put the chickpeas, garlic, tahini, olive oil and lemon in a food processor. Process until almost smooth (You may need a few extra TBS of water or lemon juice to loosen it) Season to taste with salt and freshly ground black pepper.
Heat oven to 350*F. Carefully split each pita bread into 2 rounds. Cut each round into 6 wedges; brush with olive oil and place on ungreased cookie sheets. Sprinkle with garlic powder.
Bake 5 to 7 minutes or until crisp and golden brown. Cool while making dip.
In a 10 inch pie pan, spread the yoghurt cheese mixture. Drop small spoonfuls of chickpea mixture even over, spreading evenly. Top with remaining ingredients in order listed.
Serve with pita crisps.
Note: to make ahead, dip can be refrigerated up to 2 hours.
Reviews
Most Helpful
this was really good, Served at a cocktail party I had and everyone that tried it rated it a 5. I loved the pita chips. Thanks for sharing

I found this when I was about to post my own version, and didn't want to repeat someone else's recipe. This is EXACTLY what I did when I "invented" mine. However, I did use chopped drained cucumbers, and even threw on some chopped marinated artichoke hearts. Oh---and confession---I did use commercial hummus. But that Greek yogurt cheese is the ticket---FAB. Every time I serve this is disappears!
Very good. Attractive presentation. I loved the pita crisps. The only part I had trouble with was figuring how much 200g of chickpeas was. I used 1 cup of canned chickpeas, and that seemed about right. This doesn't make a huge amount of the yogurt or hummus mixtures, so next time I'd only chop 1/2 of each pepper and 1 tomato -- I couldn't fit them all on.