Barb G.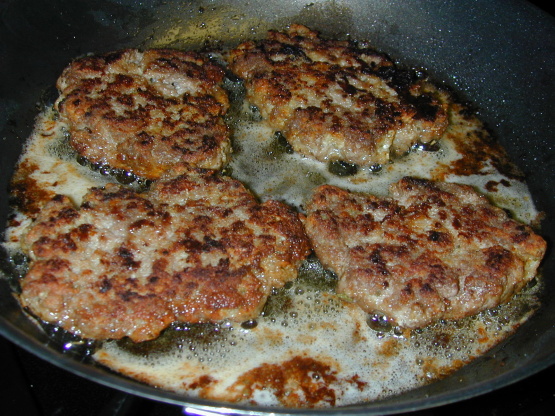 Feta cheese, oregano, garlic and a hint of lemon add to the pleasant flavor of these lamb patties.
Yuummmyyy!!! I added half the bread crumbs .. served it on a bed of wide red onion slices , red peppers and a topped it with a beefsteak tomato ... grilled all in the cast iron skillet either before or after the lamb ...added more black pepper... I marinated it early in the day
Combine first 7 ingredients in large bowl.
Add ground lamb and mix well.
Divide into 4 equal portions and shape each portion into 1/2 inch thick patty.
Heat skillet on medium heat and add 1 tablespoon of oil.
Add patties and cook for 3 to 4 minutes per side until no longer pink inside.