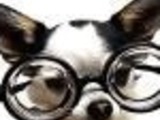 Really easy and really delicious. Serve with tzatziki and a nice cabernet sauvignon.
Directions
Cut trimmed lamb into 1 and 1/2 " inch cubes.
Mix the lamb and the rest of the ingredients in a glass baking dish.
Cover and refrigerate for at least 4 and no more than 8 hours, turning the lamb occasionally.
Preheat broiler or prepare barbecue.
Divide lamb among six to eight skewers and arrange on grill or broiler pan.
Paint with marinade.
Broil to desired doneness, turning occasionally and painting with marinade, 9 minutes for medium rare, 12 minutes for medium to medium well.
Reviews
Most Helpful
Easy and delicious. I came home from a busy day, made the marinade then had a nap. 3 hours later (I was very tired!) I grilled these kebabs in the oven, made some cous cous and a salad and we were eating dinner is less than 15 mins! I used herb de Provence. Does that make it "French Lamb Brochettes"? ;) I will make these again when it's BBQ weather. I think they'll be even nicer with some crispy BBQed bits.
Nice simple way for marinating and cooking lamb. I served the lamb in pitas with garlic hummus, chili sauce, tabbouleh, lettuce, kalamata olives and tomato. The flavour of the lamb added a real depth to a standard kebab. Yummy! Thanks Chef Kate! Made for ZWT 4.
Delicious kebabs that are quick and easy to prepare. Our dinner plans changed at the last minute, so these spent a night in the fridge. It certainly didn't do them any damage. Also added a sprinkling of rosemary to the marinade. Yummo!