Greek Inspired Beef with Feta Cheese and Vegetables
I invented this as a vehicle for feta cheese. My flatmates were all very impressed when I made it! I'm sure you could substitute chicken for beef if you wanted to. My original plan was to make chicken, but the beef was on special :) Prep time doesn't include overnight marinade.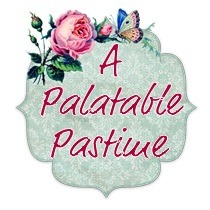 This was truly a different kind of dish for me, like a Greek stir-fry. The flavor of the marinade was good, and the black pepper, although prominent, was not too much. The beef, I felt, could have been made with a more tender cut, any better steak, etc. This was also the first time I ever had cooked cucumber. I'm not sure I cared for that- I think next time I prepare this I will leave it chilled and sprinkle it on top of the dish at the end. I do recommend using kalamata olives in this dish- I think it adds to the flavor. Thanks for posting!
Combine the ingredients for the marinade (lemon juice, black pepper, salt, oregano, basil, garlic. The recipe gave me trouble in posting, sorry) in a plastic zipper lock bag.
A large"freezer" quality bag is best.
Add beef to bag, remove as much air as possible.
Knead the beef between your fingers to encourage tenderness and to jump start the marinading process.
Refrigerate for 6 hours or overnight.
Remove beef from marinade, but don't drain it.
Heat olive oil in frying pan and cook beef thouroughly.
Remove beef from pan, set aside.
Use remaining oil to sauté onion.
Add salt to separate layers slightly.
Add peppers, cucumbers and tomatoes.
Re-introduce beef.
Cook until tomatoes get tender.
This won't take very long.
Serve over white rice and garnish with feta cheese and black olives if desired.