Greek Honey-Lemon Pork Chops
CandyTX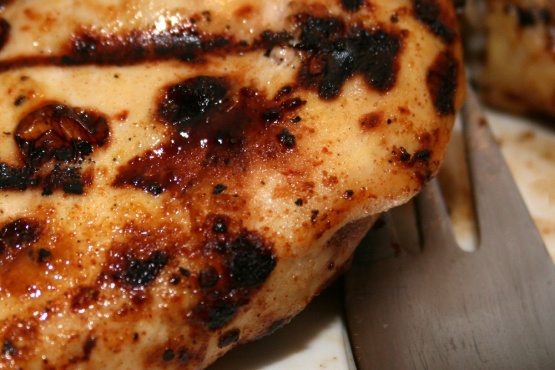 The marinade in this recipe not only makes chops sear beautifully but also provides enticing sweet-sour balance. The chops have to marinate at least 4 hours.

LOVED IT! Lainey, this were to-die-for! I absolutely loved the taste of the marinade. Thank you for posting a keeper. Made for ZWT, please see my rating system as I rate tougher than most.
Trim fat from chops.
Place chops in resealable plastic bag set in a shallow dish.
For marinade: In small bowl, combine honey, lemon peel, lemon juice, mint, oil, salt and cayenne pepper.
Pour over chops.
Seal bag; turn to coat chops.
Marinate in the refrigerator for 4-24 hours, turning bag occasionally.
Drain chops, discarding marinade.
For a charcoal grill, place chops on the grill rack directly over medium coals.
Grill, uncovered, for 11-13 minutes or until chops are slightly pink in center and juices run clear, turning once halfway through grilling.
For a gas grill, preheat grill, reduce heat to medium.
Place chops on grill rack over heat.
Cover and grill as above.