Greek Honey Lemon Chicken
Bergy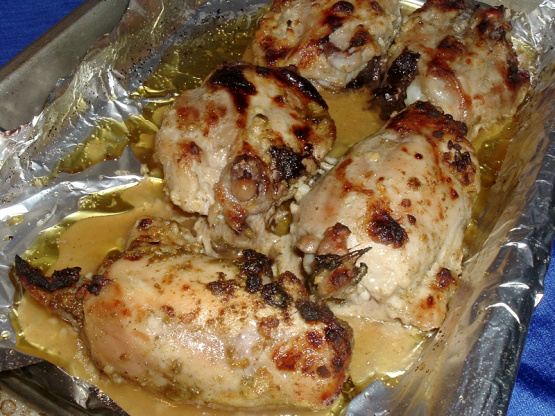 Another very easy and tasy recipe for chicken breasts or leg fillets. Can be done on the grill or bbq.
Prepare marinade by combining all ingredients in glass dish.
Add chicken and coat with marinade.
Marinate at room temperature for at least 15 minutes or overnight (in fridge) for a more pronounced flavour.
Drain chicken reserving marinade and cook chicken basting with marinade either on a grill or bbq for approximately 10 minutes each side.
Let rest for 5 minutes before serving.