Greek Gyro Meat - Rotisserie, Grill or Oven
We love Greek food, but Gyros are a true hit in my house! Most of the Gyros that we buy out are dry and the sauce never really tastes like it should. This is a fabulous recipe for those of us who love a REAL Gyro. It is flavor packed and very versatile. If you do not have lamb, you can substitute with finely ground hamburger. It will not be as authentic as the lamb Gyro, but the spices and seasonings used in this recipe will get you to where you are going! I serve this with My Homemade Tzatziki. You can also wrap these up in foil and take along to a picnic or outing. UPDATE 07/25/08: I was given this recipe from a neighbor who used to live in our neighborhood and made this meat on his BBQ rotisserie. I had no idea it was an Alton Brown recipe until now. Please know this recipe was not posted in malice.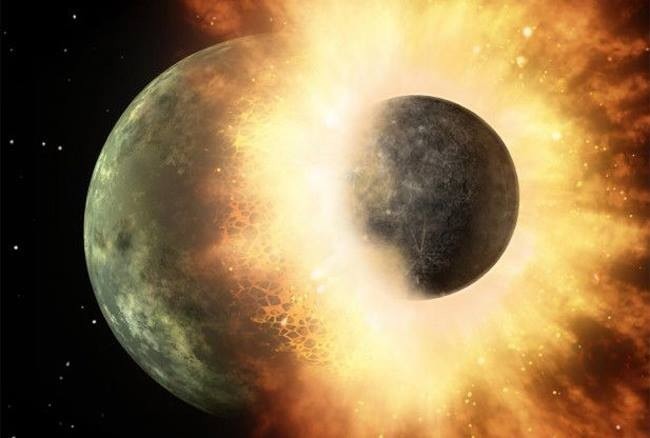 Top Review by 2Bleu
This recipe is actually from Alton Brown's 'Good Eats' show on Food Network. We all have some recipes of unknown origin (us included), and we certainly do not feel that you posted with any malice. We do however, feel it would be proper as well as a great help for folks to find it if AB's name were in the title. That said, we've watched Alton make it on his show and we've made it once using the oven method. It's a very good gyro recipe with nicely detailed instructions. Thanks so much for posting it. :)
Process the onion in a food processor for 10 to 15 seconds and turn out into the center of a tea towel. Gather up the ends of the towel and squeeze until almost all of the juice is removed. Discard juice.
Return the onion to the food processor and add the lamb, garlic, marjoram, rosemary, salt, and pepper and process until it is a fine paste, approximately 1 minute. Stop the processor as needed to scrape down sides of bowl.
To cook in the oven as a meatloaf, proceed as follows:.
Preheat the oven to 325 degrees F.
Place the mixture into a loaf pan, making sure to press into the sides of the pan. Place the loaf pan into a water bath and bake for 60 to 75 minutes or until the mixture reaches 165 to 170 degrees F. Remove from the oven and drain off any fat. Place the loaf pan on a cooling rack and place a brick wrapped in aluminum foil directly on the surface of the meat and allow to sit for 15 to 20 minutes, until the internal temperature reaches 175 degrees F. Slice and serve on warm pita bread with recipe #296173 sauce, chopped onion, tomatoes and shredded lettuce.
To cook on a Kitchen or BBQ Grill Rotisserie, proceed as follows:.
Form the meat mixture into a loaf shape and place on top of 2 overlapping pieces of plastic wrap that are at least 18 inches long. Roll the mixture in the plastic wrap tightly, making sure to remove any air pockets. Once the meat is completely rolled in the wrap, twist the ends of the plastic wrap until the surface of the wrap is tight. Store in the refrigerator for at least 2 hours or up to overnight, to allow the mixture to firm up.
Preheat the grill to high. (Follow your Kitchen Rotisserie manual for time and temperature.).
Place the meat onto the rotisserie skewer. Place a double-thick piece of aluminum foil folded into a tray directly under the meat to catch any drippings. Cook on high for 15 minutes. Decrease the heat to medium and continue to cook for another 20 to 30 minutes or until the internal temperature of the meat reaches 165 degrees F. Turn off the heat and allow to continue to spin for another 10 to 15 minutes or until the internal temperature reaches 175 degrees.
Slice and serve on warm pita bread with recipe #296173 sauce, chopped onion, tomatoes, and shredded lettuce.