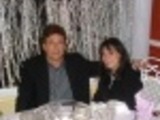 Greek cooking uses lots of fresh beans, and they're often the focus of the meal. This recipe makes a flavorful side dish instead. If no fresh green beans are available, you can still make the recipe by substituting two 10-oz. packages of frozen cut green beans. Just thaw and drain them and cut down the simmering time to 8 to 10 minutes.
Directions
In a large skillet, heat the oil over medium heat.
Add the beans and cook for 5 minutes, stirring frequently.
Reduce the heat to low and add the remaining ingredients. Simmer for 15 to 20 minutes, stirring occasionally, or until the beans are tender. Serve.
Reviews
Most Helpful
These were good but seemed to lack something. I made the recipe as written except for using defrosted haricot verts . I think I might prefer reversing the cooking methods - partially cooking in water then draining and sautéing with the spices. Made for ZWT 9 by one of the Appliance Killers