Greek Fish Chowder (Kakkavi)
twissis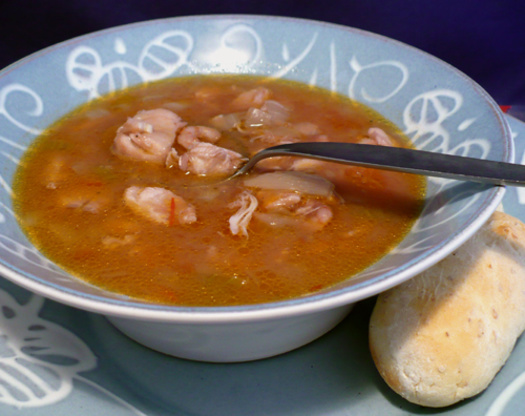 This comes from a Frugal Gourmet cookbook. I'm posting it for ZWT 6. Greece Note: Add up to 1/2 lb. of your choice of shellfish.
Heat a 6 quart heavy stockpot and add the oil, onion, and garlic. Saute until they are clear, about 5 minutes. Add the remaining ingredients, except the seafood, and simmer, uncovered, until the sauce is rich and full-flavored, about 1/2 hour.
Add the fish and shellfish in the order given, giving each variety a moment to cook. The clams will take longer than the squid.
Serve in bowls with hearty bread and a salad.