GaylaJ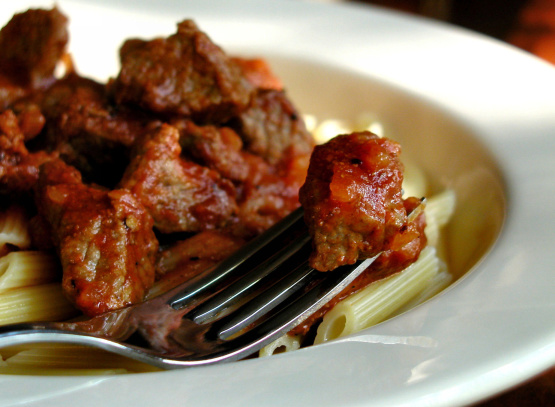 I love this recipe, as does my family. It can be served with pasta, but usually I serve it as a stand alone. This recipe came from the internet, but I can't seem to remember where I got it. If you have picky eaters who will not eat onions, half the onions, then quarter them so the pieces are large enough to pick out (though my two year old thinks they are noodles in this recipe). They are very important in the flavoring.

Made as directed except the following changes: I added a little brown sugar to round out the flavor I cooked it longer because my meat was extra lean and tough Served over spaghetti Thanks for sharing. This stew was very easy and comforting on this snowy day.
Heat oil in large stewing pot.
Add meat.
Brown the meat slightly on all sides.
Add all remaining ingredients.
Bring stew to a boil, then reduce heat, cover, and simmer two hours (or longer for a thicker sauce).