Greek Chicken With Warm Tomato-Corn Salad
Delightful good! Has long list of ingredients; however, goes together fast. Can use with rib-eye steaks as well. Adapted from Epicurious.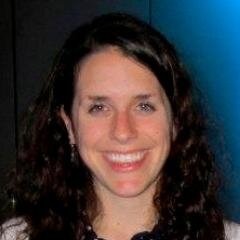 I slimmed this recipe down a bit by using skinless chicken breast halves and replacing butter with olive oil when sauteing the onion and pepper. It came out really great with these modifications, and I used canned corn, which I usually never use unless I'm making stews/chilis. I didn't really like the lime juice with this and will probably omit it in the future. I agree with others that the feta is really crucial to complete the recipe. I think that I will try this recipe with steak and use red wine instead of white. This corn salad would probably also be great with tuna or swordfish steak. Thanks Caroline!
Mix oregano, thyme, salt ad pepper together.
Sprinkle over chicken and pound between heavy-duty plastic wrap to ½" even thickness.
Heat oil in skillet over MED-HI; sauté chicken to brown.
Pour off any drippings from skillet, keeping any brown bits in skillet, and return to moderately high heat. Push chicken to one side.
Add butter, onion, and pepper and sauté, stirring occasionally and scraping up brown bits, until onion is golden, about 4 minutes.
Add garlic and sauté, stirring, 1 minute. Stir in corn and wine; distribute chicken breasts in pan, evenly, and cover skillet. Cook until corn is just tender-crisp and chicken juices run clear, about 15-20 minutes.
Remove lid, then add tomatoes and sauté, until tomatoes JUST begin to soften, about 2 minutes. Remove from heat and stir in any meat juices on plate and lime juice. Serve with warm tomato-corn salad and sprinkle with feta cheese.