MomLuvs6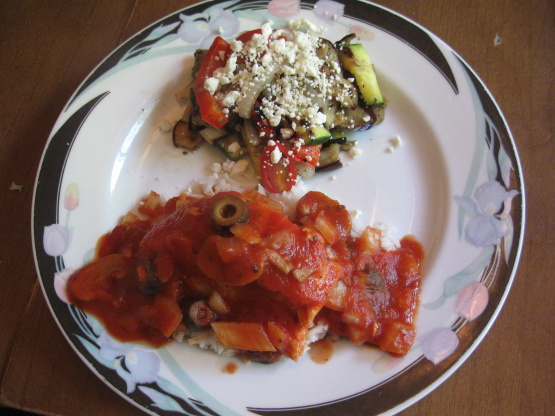 Found on another site, posted for ZWT6! :) This recipe uses both the crockpot and the oven. I imagine you could brown the chicken in a skillet to speed things up!

Was kind of worried that the chicken would be dried out with double cooking, but after the 4 hours on low in the crockpot the chicken was moist and very flavorful. We enjoyed this very much. Served with rice as suggested. Thank You. Made for ZWT6 for No-Nonsense Nibblers.
Preheat your oven to 350°F.
Spray a large baking dish with cooking spray and place chicken in dish, season lightly with salt and pepper.
Bake in 350 degree oven for 45 minutes to 1 hour.
Meanwhile, combine all other ingredients except rice (including salt and pepper to taste) and stir until well combined.
Put chicken and sauce in a crockpot on low heat and cook for at least 4 hours to blend flavors.
Before serving cook rice according to package directions.
Serve chicken and sauce over rice.