Kree6528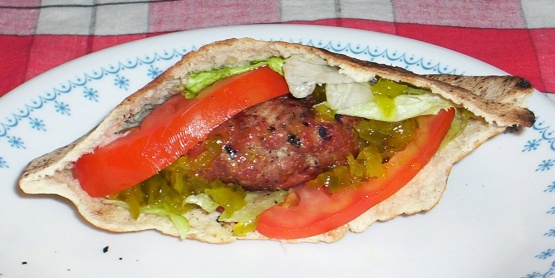 Inspired by the classic Greek salad, this quick & easy recipe is complements of the Ontario Chicken Farmers!

This is a tasty and unique way to prepare burgers! The lemon and oregano give them a good flavor and the pita is a nice change from the same old hamburger buns. I had to use ground turkey because I wasn't able to find ground chicken and I also used relish instead of the olives and cucumbers due to personal preference. I will definitely be making this again.
Spray grill with cooking oil& preheat to medium.
Using your fingers, gently combine burger ingredients in a large bowl, until blended.
Form into burgers about 1/2 inch thick.
BBQ burgers for about 6- 8 minutes per side or until juices run clear.
Toast pitas on the grill during the last 3 minutes.
Cut pitas in half; place burgers into pockets& fill with toppings.