Greek Burger With Arugula and Feta
This is a delicious and healthy meal in one. Using the pita in the meat makes it so moist! Ground turkey could be used instead of lam, and any kind of lettuce can be substituted for the arugula. This recipe came from Self magazine, and it is one of our favorites!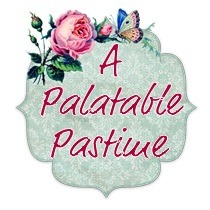 This made an absolutely perfect, juicy lamb burger (although I think ground beef/mince would do perfect as well) and the dressing over all the toppings was just sublime. We did grill ours, as we like the flavor it imparts by cooking it over coals (and the weather was perfect today for grilling!) There is nothing more I can say except YUM! I definitely would recommend this recipe to anyone as it is a real winner! Thanks for sharing. Reviewed for PAC Spring 2009
Cut 1/4 (triangular shaped) from each pita. Chop the cut out pieces, transfer to a small bowl and sprinkle with milk. Let soak 5 minutes, then drain and squeeze excess milk.
Puree soaked bread, onion, garlic, herbs, and lemon juice in a food processor. Transfer back to bowl and mix in lamb. Season with salt and pepper then form 4 patties.
Heat olive oil in a skillet over medium-high heat, then add patties. Cook until medium, about 3-4 minutes on each side.
Whisk yogurt, mint, garlic, mustard and honey in a small bowl. Stir in cucumber and season with salt and pepper.
Warm pitas in toaster oven, oven, or microwave if desired. Open each pita and stuff with burger, arugula, and red onion. Add tomato, kalamata olives, and cucumber if desired. Serve with dressing and feta.