From Piggly Wiggly recipes; uses canned beets; very simple salad. Zaar tour 6.
Directions
Put greens on plate.
Add beets.
Add walnuts.
Add feta cheese,
Pour dressing over.
Reviews
Most Helpful
Such a simple and beautiful salad. I combined the lettuces with the vinaigrette, plated it, then topped with remaining ingredients.
Easy and tasty. Great combination of ingredients! Made for Soup-A-Stars of ZWT9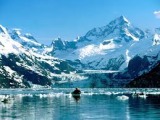 Easy and yummy. I used roasted beets, which I happened to have on hand, but I think that canned beets would also taste good. I toasted my walnuts. The layers are a nice touch.

Thanksgiving Tips & Ideas >