Mika G.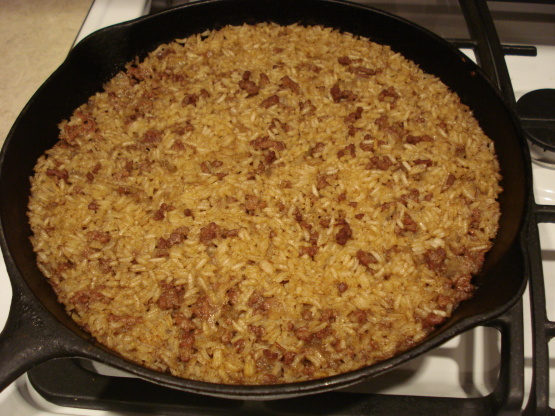 My sister brought this recipe home from a friend in the 1970's. I don't know where the name came from but my mom made this all the time when we were kids. I still make it for my family. It's best when done in an iron skillet. It's great with a salad and bread and butter.

Wow, this to my surprise was so good. I really didn't think it would be since there was no spices in it. MY DH loved it. Thanks Mika for this really good but easy receipe...
Brown onion and ground beef.
After browned, add soup and water. Simmer for about 5 minutes then add rice.
Bake uncovered (for crunchy top) at 350 for 30-35 minutes.