This is one of my favorite ribeye recipes. I got it from a very old Southern Living magazine a while back. Easy and tasty. Time is estimated.
Directions
Mix together rub and rub well over both sides of steaks.
Let sit at least 20 minutes in rub.
(Longer if possible) Heat oil in heavy skillet on stove top until it sizzles small beads of water.
Place steaks in pan and fry on both sides to your prefered doneness.
Squirt lime juice on each fried steak and then top with 1/2 cheese and olives on each steak.
Serve hot and enjoy.
Most Helpful
Aside from when I lived in an apartment many years ago and didn't have a grill, this is the only steak I will cook on the stove. I found this recipe a few years ago and DH and I absolutely love it. The rub, the lime, the feta but if you make it be sure to use pitted Kalamata Olives. They lend a great "richness" to the flavors. This one is a real winner!!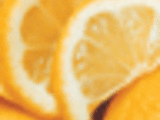 This is a wonderful recipe, I'm not surprised to find it here!
Thanks for posting this recipe! I've been making it for years from one of those "Beef...It's What's for Dinner" cards from the supermarket for a few years. I lost it recently, and low and behold, here it is. Great flavor and really easy. Hubby requests this one all the time.