mliss29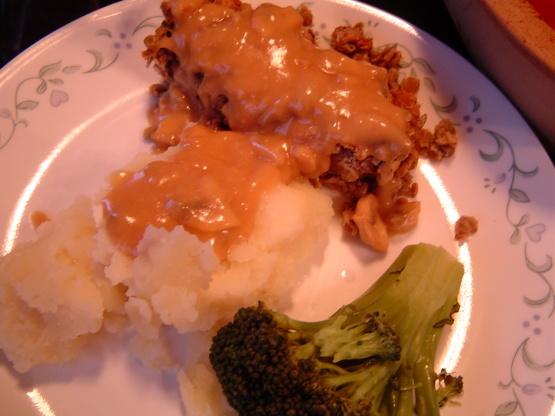 Adapted with mushroomy love from my well-thumbed copy of Vegan Vittles. This is terrific over a meal of potatoes and roasted veggies!

This gravy is terrific! And it was easy to make. I served it with Recipe #295152 (instead of that recipe's gravy) and mashed potatoes. I think the only improvement to be made would be to *double* the recipe. Really delicious! Reviewed for Aussie/NZ Recipe Swap #15.
Toast the flour on low heat till fragrant, stirring often (be patient, this does take a few minutes, but don't turn on high heat and burn it!).
Remove from heat and whisk in the water, tamari, and garlic granules. Bring to a boil and reduce heat to medium, stirring often.
When partly thickened, add tahini and mix well. Stir in the mushrooms. Reduce heat, and let the gravy simmer covered for five minutes or so, till the mushrooms are softened.
Season with pepper and serve!