Great Marinated Grilled Chicken
Bergy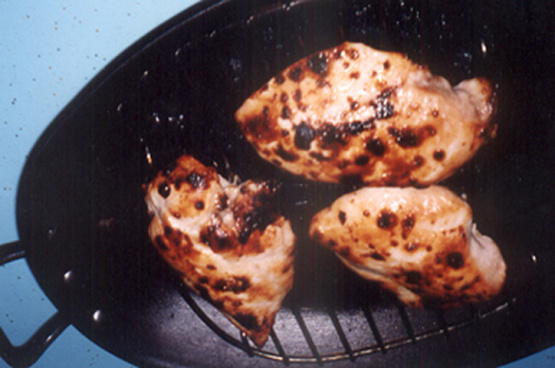 I'll bet a lot of you will love this recipe! It's easy and good.

Top Review by joanie
I just prepared this dish and it's now marinating, but in following the instructions, you reach a point where you're to add the parsley and the pepper. . . Oops. . . what pepper? Is it green bell pepper (diced), or is it ground black pepper? And how much. I omitted it completely and will add black ground pepper as desired to the final product, if necessary. Otherwise, it sounds delicious. . . and easy! Joni
Combine oil, lemon zest with the juice of the lemon, oxo, dijon, parsley & pepper.
Pour over the chicken, refrigerate covererd for a few hours or overnight.
Grill or BBQ as desired basting as you cook.